More socks off the needles in the last few days.
For my mom-in-law,
"Kiila"

on wool/nylon/silk from Crock-O-Dye in a lovely semi-solid denim color. I love how these socks turned out. I'm tempted to make myself a pair with this pattern, but I'm not sure I'm ready to tackle this particular cable again, by the time I was done with the gusset I was sick of the cable, so I just knit the leg without the cable.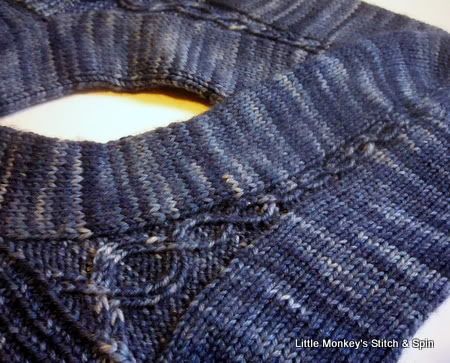 And a basic pair for the hubby from my own pattern,
"Toe up custom-fit socks"